COMMUNITY VISITS ON SRHR INFORMATION AND SERVICES IMPROVE THE LIVES OF WOMEN AND GIRLS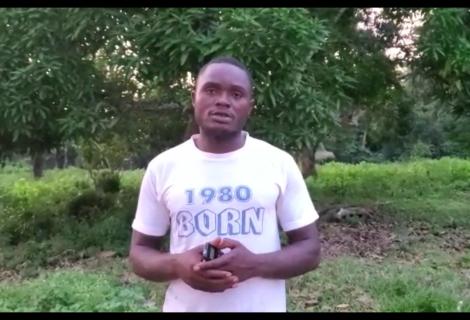 The story of Parwonloh Community
---
---
Without health centers in rural areas, women and girls often must travel long distances to receive the necessary health services, especially SRHR services, putting them at risk of sexual and gender-based violence. Every Thursday, committed health workers visit the community to offer their health services.
Upon completion of the Economic Literacy, Budget Accounting, and Governance (ELBAG) training facilitated by ActionAid Liberia (AAL) in Zwedru City, the Parwonloh Community-Based Organization formed a partnership with the Health Superintendent of a nearby clinic and established a weekly Health outreach clinic for the Parwonloh community. Every Thursday, three highly skilled healthcare workers are fully committed to dedicating their entire day to offer comprehensive care and support to mostly women and girls in medical need. As a result, community members can confidently receive medical assistance without any hesitation. An increasing number of women and girls are accessing the outreach clinic without feeling threatened by Sexual and Gender-Based Violence.
ActionAid Liberia is dedicated to offering technical assistance to community-based organizations (CBOs) like Parwonloh through the JEC project. The aim is to enable these organizations to be the driving force behind their progress.
ABOUT THE AUTHOR
Khulekani Sibindi
 - is the Communications Officer for ActionAid Liberia and also serves as Secretary for Country Management Team (CMT).