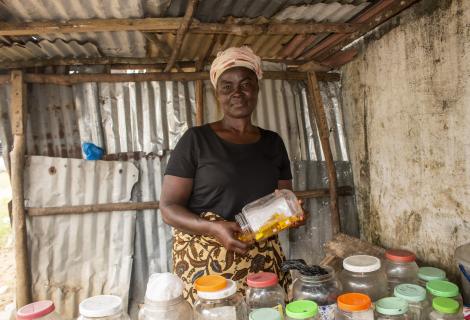 Press Release: Covid-19's impact on young women's lives in the developing world
Covid-19's impact on young women's lives in the developing world
Downloads
New research from ActionAid reveals a third of young women in urban settlements lost their jobs and incomes during Covid-19 pandemic related disruptions. The survey of 1,219 young women living in urban areas across India, Ghana, Kenya and South Africa shows that lockdown measures have aggravated the pre-existing inequalities they face.
Grave and sometime deadly impacts are being felt now and will also affect their long-term prospects. Eight out of ten young women who were studying have been unable to continue their education.
Job losses have directly impacted food security, with three quarters of the women citing access to food as their most urgent concern, compounded by the majority (65%) reporting a spike in food costs during lockdown. Overall, 58% were forced to take out small loans to pay for their daily needs. In Kenya, personal debt is a much bigger problem with 90% of young women taking on new loans because of Covid-19. The long-term economic impacts of the pandemic will cut deepest with women and young people, the majority of whom work in the informal sector in precarious low paid work.