G77 loss and damage funding proposal is 'clear and sensible' and developed countries need to stop delaying, says ActionAid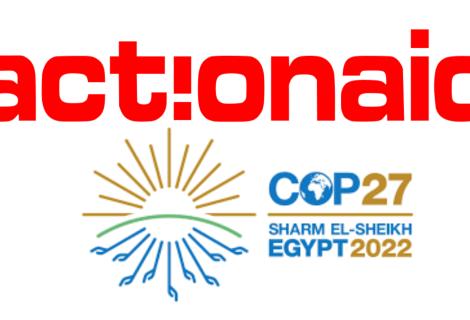 16 November 2022
PRESS STATEMENT                                   
For immediate release
G77 loss and damage funding proposal is 'clear and sensible' and developed countries need to stop delaying, says ActionAid
Commenting on the published G77 draft proposal, Teresa Anderson, Global Lead for Climate Justice at ActionAid International, said: "The G77 represents 6 out of 7 people on the planet. They are the ones living on the frontlines of the climate crisis and know what they need. But rich countries are trying to tell them they know better.  
 
"The G77 has proposed a clear and sensible way forward. Developed countries are acting in bad faith and are trying to reinvent the wheel as a reason to delay a decision for a loss and damage fund.  
 
"A loss and damage fund is the best way forward because its transparency would mean all developing countries having access to finance to support communities recovering from climate disasters. We want to avoid climate funds being attached to conditions such as shady behind-the-scenes deals with rich countries." 
Brandon Wu, Head of Policy and Campaigns at ActionAid USA, said: "The G77 has put forward a concrete proposal on loss and damage funding and the onus is now on the US and other developed countries to stop blocking, engage with the process and agree to set up a fund. 
"It's disappointing that while at home, the Biden administration has pushed for environmental justice, but here at COP27 they are doing the complete opposite. We have heard the US say they care about communities losing their lives and livelihoods through devastating climate disasters but their words aren't translating into action."
To contact the ActionAid press office email media-enquiries@actionaid.org.uk or contact +44 7592302293. 
 Notes to Editor 
On Tuesday, the G77 proposed that COP27 establish a fund and then set up a Transitional Committee to develop the governance, objectives, principles and modalities. This approach was how the Green Climate Fund (GCF) was also set up. 
About ActionAid 
ActionAid is a global federation working with more than 15 million people living in more than 40 of the world's poorest countries. We want to see a just, fair, and sustainable world, in which everybody enjoys the right to a life of dignity, and freedom from poverty and oppression. We work to achieve social justice and gender equality and to eradicate poverty.